MICHAEL SCHOOK
February 15 2022 – Marlous van der Toorn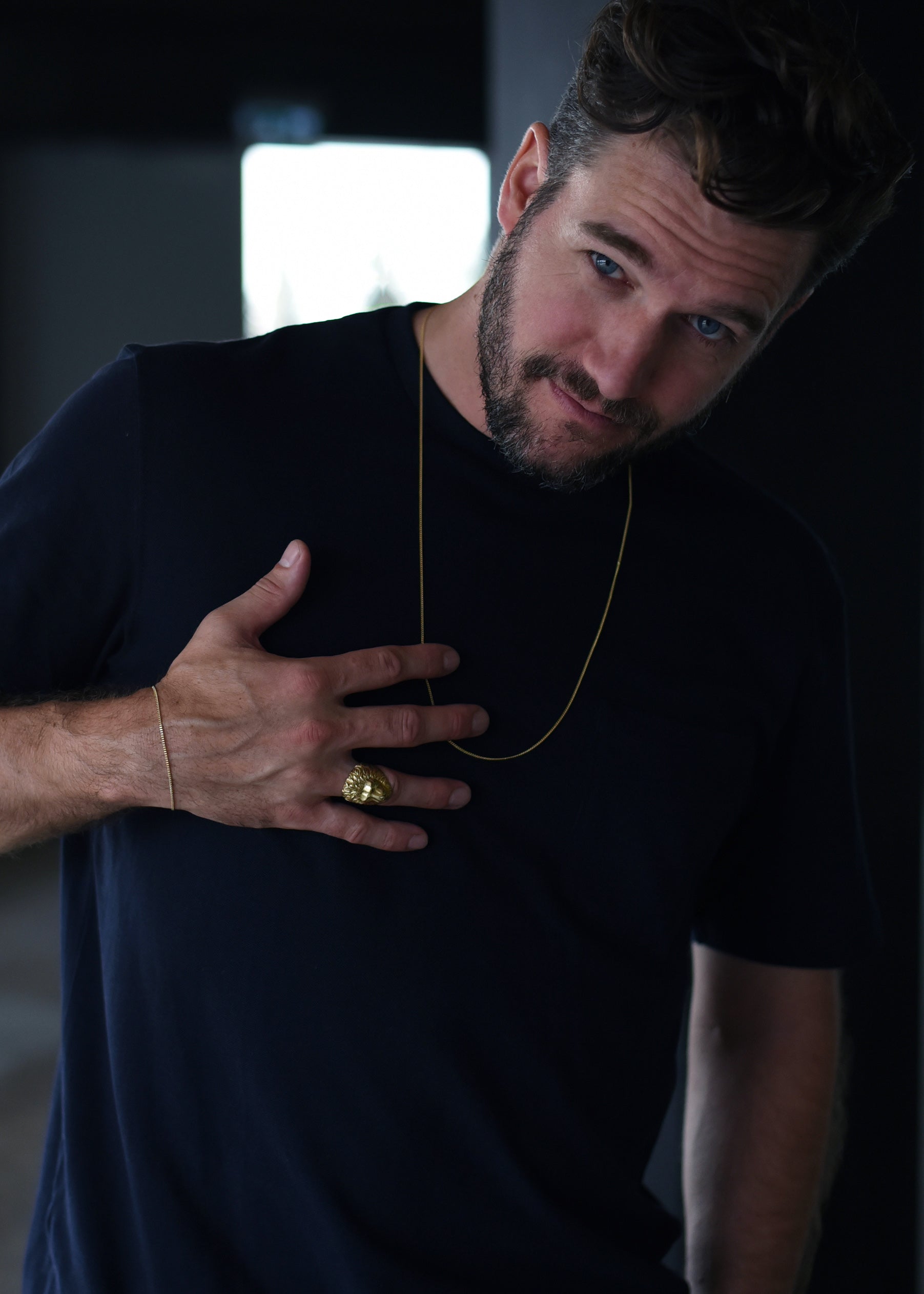 M I C H A E L   S C H O O K

_



R E S T A U R A N T  P U T A I N E

chef and co-owner



"Putaine is here to tease, please and surprise with a modern & seasonal international restaurant and bar led by Michael Schook and Eva Eekman."
 
This is the headline when you google Restaurant Putaine. A few years later after the start of their first restaurant 'Heroine' in 2017, they got the opportunity to open a restaurant in the future floating office of the United Nation, located close to Hotel New York in Rotterdam.
Quite a pick of names for the two restaurants is a common reaction. I love it. Both names need to be translated from French as Putaine is more officious, Hérione is quickly related to the drug, but the meaning is hero (heldin). While putain means whore (hoer) in French.

"We did put an 'e' behind it on purpose to make it a bit more friendly. It was originally a working name, but we thought it was so cool that we kept it. It is nicely in line with Héroine. It mainly refers to the bridge the restaurant is next to, the Hoerenloper." - Eva Eekman
Michael Schook Chef and Co-owner in the empty space of Putaine.
_
How do I know Michael Schook?

We are related, he is my cousin and we grew up like he was my brother. We don't see each other that often anymore, but if we do meet it is always good. In some way we understand each other, maybe because we are both Leo. So a nice opportunity to ask him to shoot at the building site of Putaine and present the MVDT's Men Collection.





Michael is wearing:
Lion Ring
Fine Necklace 72 cm
Fine Bracelet

_
More about the location of Putaine


The brand new Floating Office of the climate department of United Nation is located in Rotterdam, Rijnhaven. It is an energy neutral and self-sufficient floating office. The building was built primarily with wood. It can also be dismantled, making it circular, so restaurants and offices can be transferred in the future. The overhanging floors provide permanent sun protection and a lot of daylight flows into the restaurant and offices through large windows.

Besides the delicious food and beautiful interior. The highlight soon will be the amazing, big terrace. And if you up for it, you can jump in the natural pool.
_
His way of working

Michael is always about improving his cooking skills, experiments, and prefers to let go of all the rules. After our dinner at Putaine Michael is giving me a ride back home, so we have time to talk more about how we experience business. Business and the combination of the creative process. So in the end we talked about taxes and creating. ;) He explains me each dish takes time and at first it doesn't taste always directly good, sometimes you need to tweak, till the result is there. From time to time, the end result is nothing compare how you even started. And that's right, the creative process, is a process that can end up in a total different direction than you started or intended to go to.
It's 2:30 am, I step out of his car. I tell him that I'm proud of him and especially that he and is partner Eva have the courage to open a second restaurant during this time of the pandemic.

Michael has a long history of cooking, from leading the kitchen in grand cafes, to wine bars. He learned Michelin star cooking at &Samhoud places in Amsterdam owned by Israeli celebrity Moshik Roth and De Hoefslag in Utrecht. In 2018 they collaborate again by organizing a one night only, special eight-course menu together with chef Raoul Meuwese [restaurant De Hoefslag] in Héroine.
Michael in front of his favorite light art piece 'Straws' created by Modiste, the interior designers of restaurant Héroine and Putaine.


We had a cool experience at Putaine, as always we got pampered by Michael, Eva and the staff. The menu is a different set up then we used to know of Héroine. At Héroine you have to be ready to be totally surprised, as it's a fixed menu. While at Putaine you pick small dishes to share. Our favorite this time are the Kale, the Lobster and the eggs.

Putaine has a sexy, elegant feel, get in the mood by following Putaine on Instagram, and go and have a fine bite, you won't regret.

More about Michael and his way of working, watch the video of Vice here and Audi here.

www.restaurantputaine.nl
www.restaurantheroine.nl

_

S E R I E
 I N  T H E  B A S E M E N T
_

u n d e r w a t e r


Photgraphy by MVDT STUDIO - Marlous van der Toorn